A Guide To Road Forms
02.12.2020
Road forms are a quick and simple solution for concrete shuttering and are typically used for the forming of slabs, kerbs and concrete roads. The Fast-Form patented road form system is unique and unlike any other on the market. It is extremely flexible and versatile as well as robust and we offer both hire and sales of our road form systems, so that you can choose the right solution for your needs.
What makes our system different?
The main advantage of the Fast-Form road form is its strength: they don't warp or buckle and they stay straight. We also offer them in plain steel or fully galvanised, which means they can stand the test of time. Combining our road forms with our Fast-Form bracket systems also allows them to be fixed to any surface too, not just roads.
Features of our bespoke road form system
Road forms bolt at the joints so that there is no movement when using screed and stamps.
There are dowel holes at 300mm centres.
The multipurpose ply fixing holes allow you to turn your road form into a fair faced slab edge formwork system.
We have added fixing holes which allow our road forms to be stacked to almost any height. They also allow for the fixing of timber to the top or bottom of the road form.
Twin wedges allow for the height to be securely held, even with heavy duty screeds. The design also allows for the easy removal of pins.
We have included bracket fixing points, which mean Fast-Form brackets can be used to fix road forms to concrete, tarmac and plywood.
They are the strongest road form on the market and don't bend, buckle or warp. A great long-term investment.
Our road forms are available in straight or flexi versions, with or without dowel holes. We also manufacture them in varying heights – 100mm, 150mm and 200mm. This means that with the ability to join road forms together, you can achieve overall road form heights of 100, 150, 250, 300, 350 and 400mm.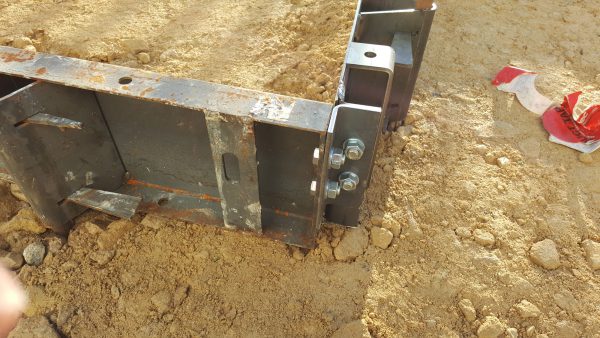 Benefits of our road form system
Our road forms are available in plain or galvanised steel and their unique patented design makes them the strongest on the market. We also manufacture it with larger pin braces to fit any size road pin between 16mm and 25mm. These not only strengthen the road form, but protect them from damage too. If you require even more stability, just attach our bracket system and you can fit the road form to any type of surface.
You aren't stuck with a straight road form with our system either, you can easily create curves. Our flexi road forms are available in several heights which can be joined together, allowing you to create a bespoke road form system to suit the job you are working on. They come in 2.44m lengths and if you require a better finish, we can have ply fitted to the face for you. Adding this also allows you to extend the pour height by up to 100mm.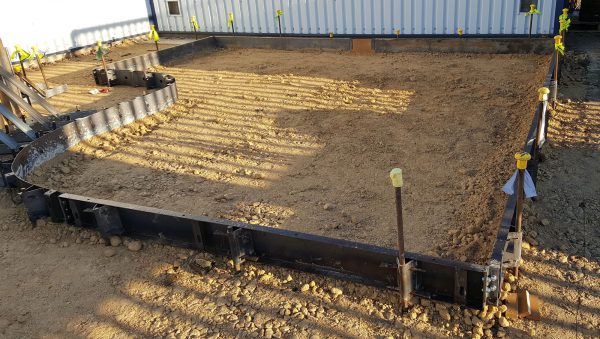 Accessories and Infills
The unique infill system copes with any length, which means that you don't have to fly past your pour either, making it much more flexible to work with. The corners are also joined at a 90-degree angle, making it unique for slab pours. The solid corner joints won't move as you pour the concrete so you can be rest assured that you will create the perfect corner. The ends are also bolted together to prevent movement, adding extra strength to the road form.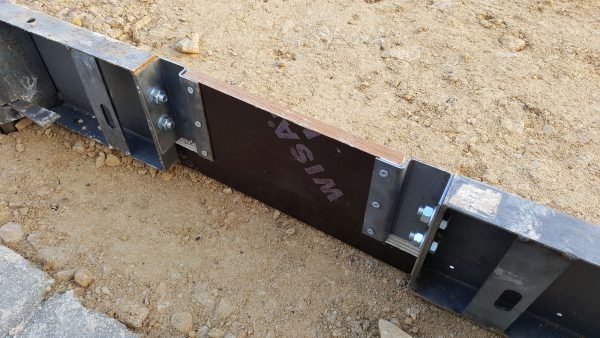 We even have our very own pin puller which is a cost-effective solution to the problem of extracting form pins after pouring concrete! These can be created in a range of sizes and shapes so contact our expert team if you need something bespoke.
If you would like any further information on our road form system, please feel free to browse through the website. Also keep a lookout for our new road forms e-commerce website… coming soon!